"We have contracted with Eric and Wild Goose Chase for the past eight years. We were having issues with geese in and around our properties. We have a particularly troublesome area where they were nesting in the parking lot islands and would become aggressive during mating season. With Eric's expertise, we were able to develop a program where he would be in before the season starts to chase them from our property. By keeping them from the property throughout the breeding season, we were able to avoid interactions with people and concern from our tenants.
Eric is extremely professional and great to work with. He deals well with concerned tenants and the public alike. As he is often approached by people wondering what he is doing and what methods are being used. In addition, he conforms to exactly to our wishes. For example, our tenants become extremely concerned with families of geese. In these cases, we ask him not to disrupt the family groups so as to not upset the tenants. He is able to accomplish this while still keeping the property free of aggressive  birds.
Eric is constantly in contact and keeps us fully informed of his activities as well as those of the geese on our property. And perhaps most importantly he treats his animals with dignity and respect, as they are truly impressive working dogs."
Wes Nicoll,
RPA-HP Property Manager
Griffin Industrial Realty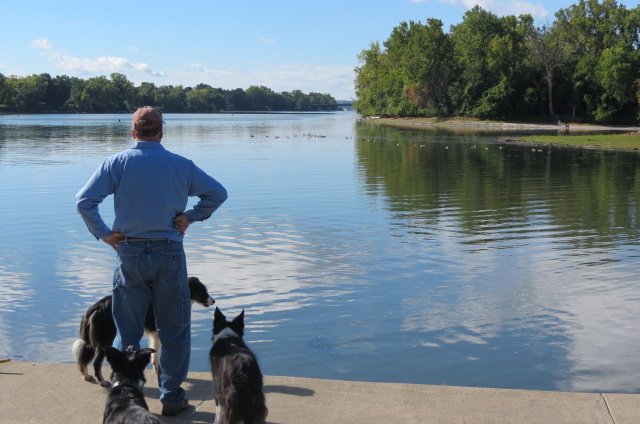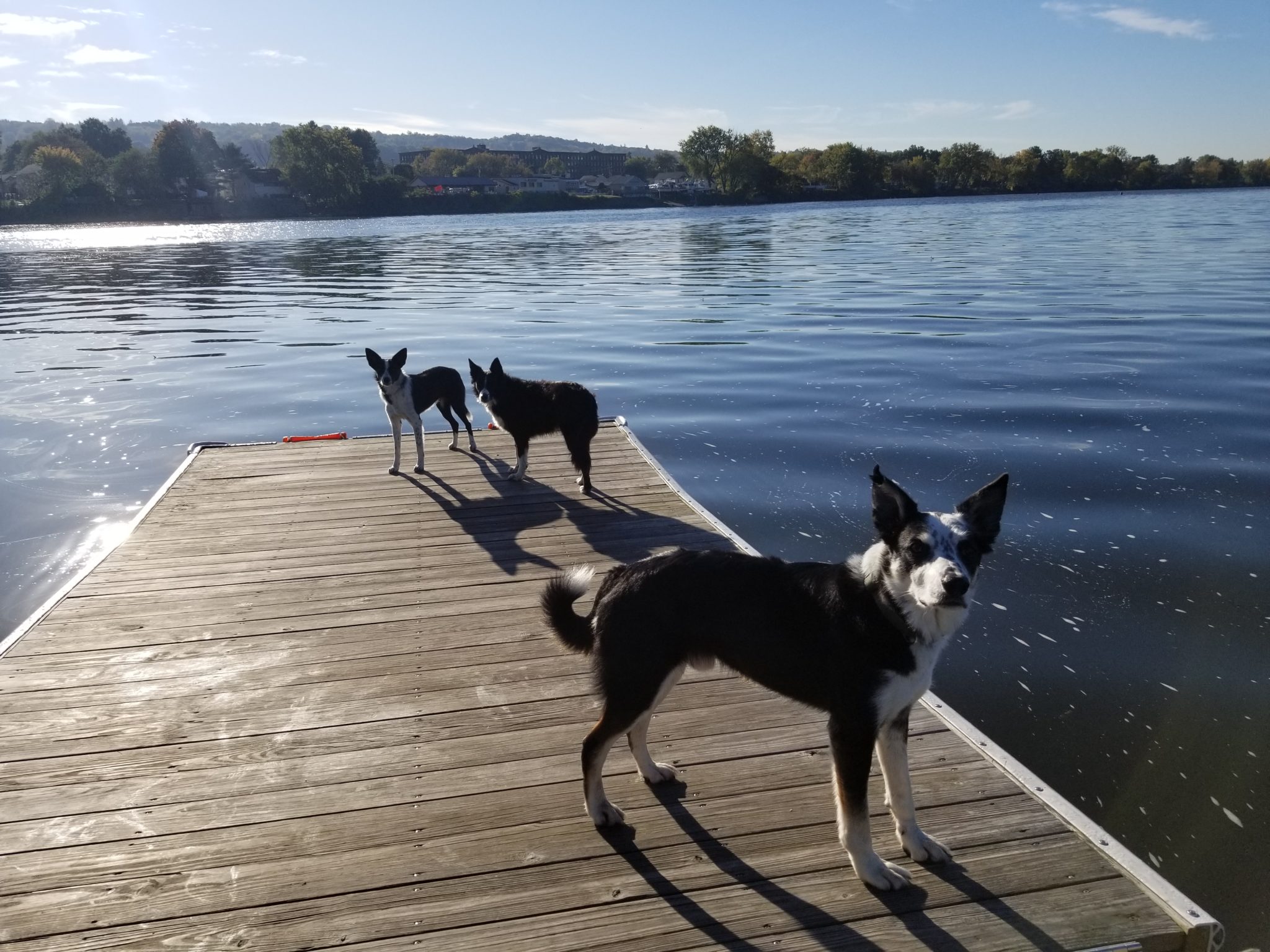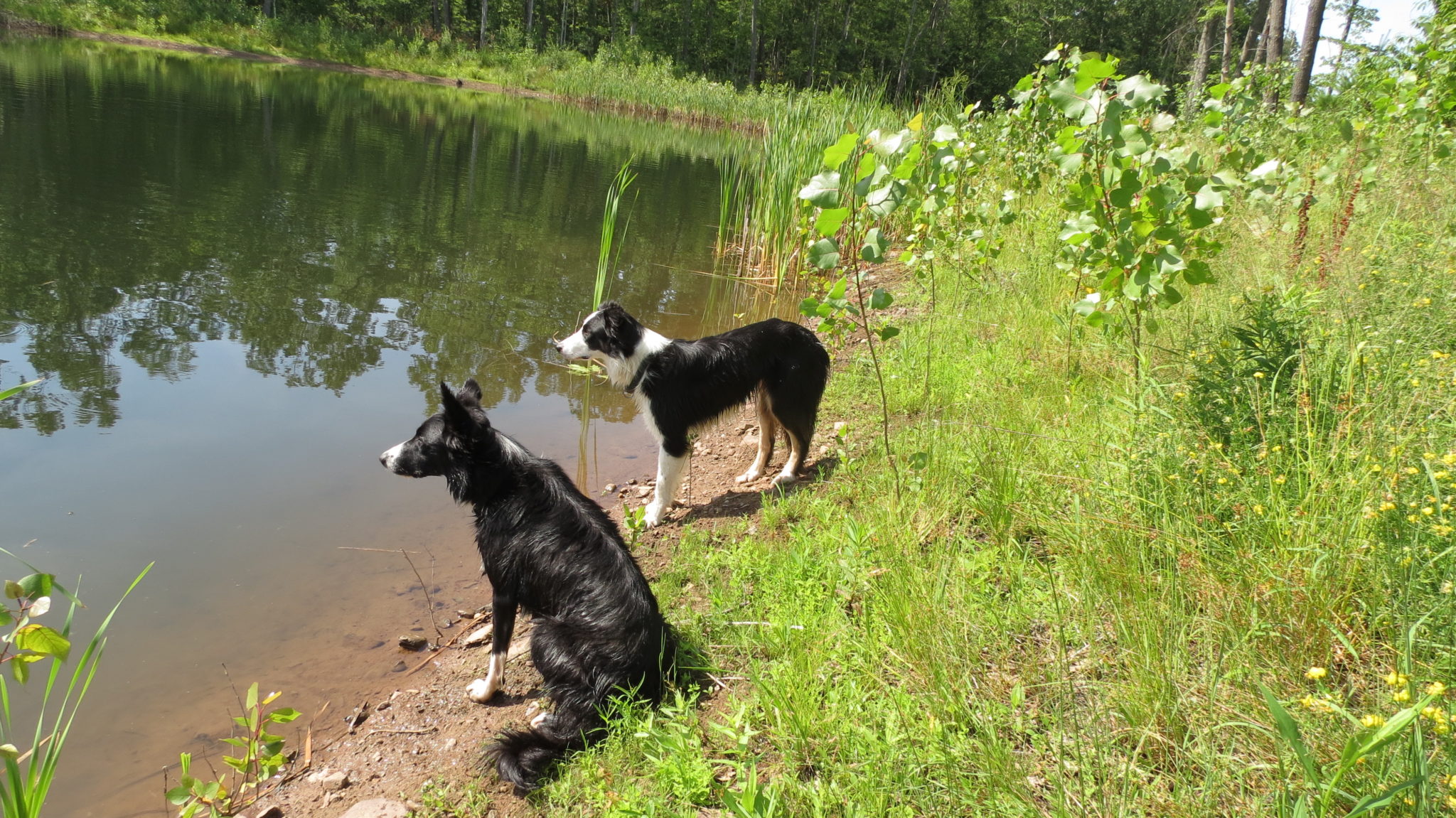 "When I first started as a golf course superintendent at the Town of Colonie in 1999, we probably had 20 or so resident geese on the property. We tried many different things to get rid of them; string barriers around the ponds, bitter tasting sprays and wooden collie silhouettes. Nothing worked. Then in 2003, I stumbled upon Eric and Wild Goose Chase NE. Within two years, we were goose-free!
I would recommend this service to anyone with a goose problem. Eric and his sons are professional and are willing to work with you in order to fit visits within your schedule. Well worth the time and money."
 John A. Risler, CGCS
Town of Colonie Golf Course

"Dear Eric
Thanks to you and your dogs, you have immeasurably improved our quality of life in the Berkshires. Prior to your arrival two years ago, the Canadian Geese had taken over our property, from the beach and three hundred feet back. The first year it was a bit of a cat and mouse game with geese sneaking back when you weren't there but by the second season, you only had to come in the beginning of the season and the geese simply did not come back. You changed their pattern and they simply did not come to our property this summer. You are the best insurance policy we have to be able to enjoy our beach and we look forward to your helping us out in years to come."
Best,
Ellen and Mickey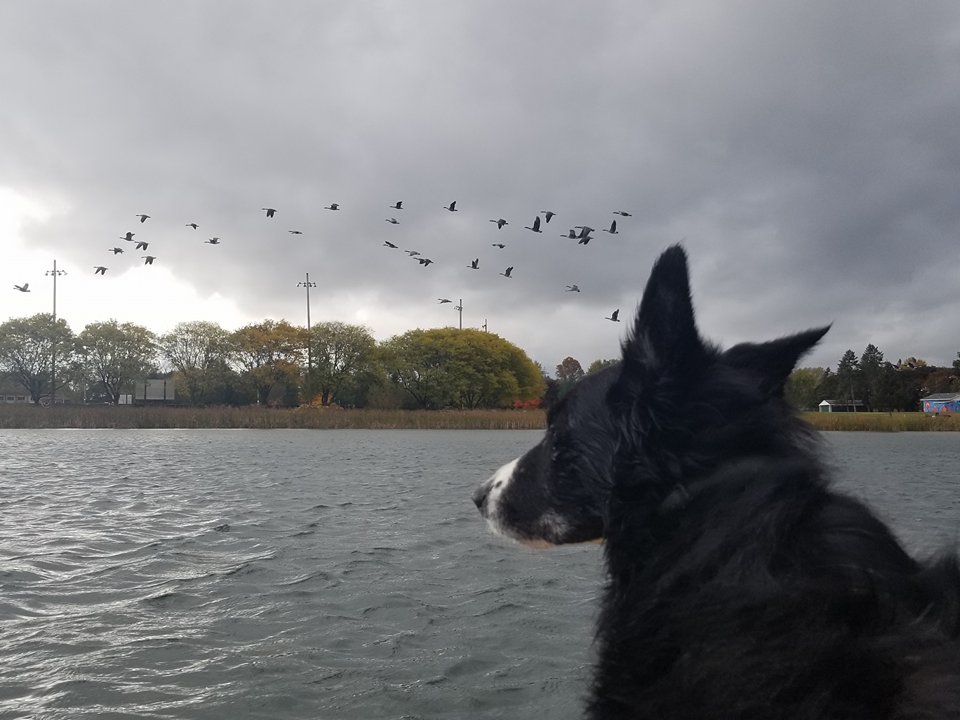 "We have used Wild Goose Chase for over five years. At the first sign of Canada Geese, I call or email Eric and he gets us right into his schedule. Our property is very favorable for these migratory waterfowl, with a swamp out back perfect for nesting and large fields for feeding. Being a school district, you can imagine the mess these geese can make on our sports fields.
Not wanting to cause harm to the Canadian Geese, we sought help from Eric Johnson. He has a lot of knowledge about this species, their behaviors, migration and habits. Eric will set up two to three visits per week based on the number of geese we are seeing. He checks in with me at least once a week regarding his findings. He stops his visits once he's been a couple times without seeing any geese. Aside from seeing his vehicle in the parking lot, you wouldn't even know Eric is on the property. He is professional and his dogs well trained. They get the job done and we have been happy with their results.
Brunswick Central School District
Buildings and Grounds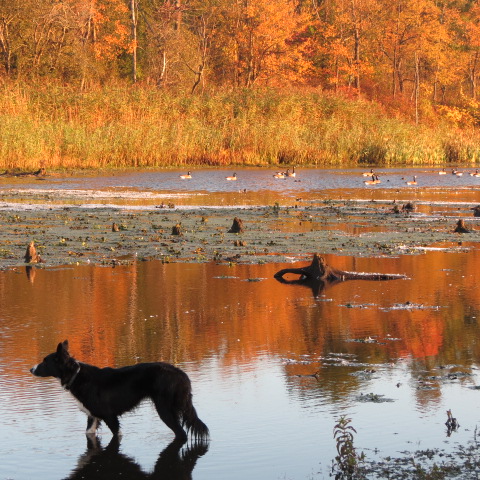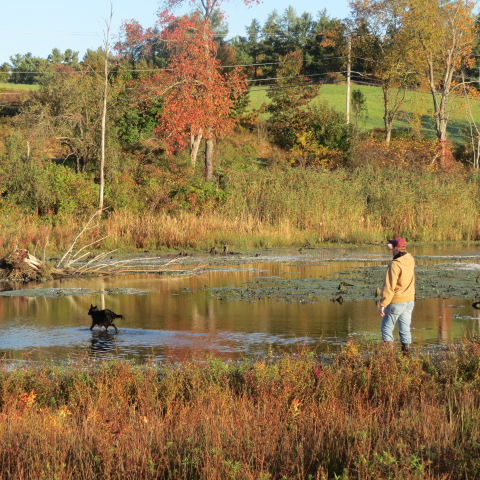 "The Town of Clifton Park has used Wild Goose Chase NE for years to control the Canada Geese. We tried other methods to control the Geese to no avail. Once we hired Wild Goose Chase NE the ponds and fields were more inviting to the people. The Golf Course also saw a change in the population of geese. I love watching the beautiful dogs as they are so well trained and are harmless to the geese. I would recommend Wild Goose Chase NE to anyone."
Margy Kasky 
Building and Grounds 
Town of Clifton Park
"Eric and his staff are professional and accommodate our schedule. The Border Collies are well-trained to move the geese off the property. I highly recommend the pros at Wild Goose Chase."
James B. Conant, CGCS
Certified Golf Course Superintendent 
Country Club of Pittsfield